Definitely, yes.
Gone are the days where automation tech was only affordable for large businesses.
As cloud-based automation software better suited to
SME's has become available, the cost as
plummeted.
The cost of implementation has also
dropped spectacularly as
no-code technology has meant for SME's that expensive developers are not required.
Implementation of automation has become
so intuitive that
really only requires the
technical expertise
of a good Microsoft Excel user.
Cloud-based subscription service like Autto, which allow you to pay for what you use mean you don't have to automate everything all at once to recover upfront investment on an expensive software license.
Y
ou can automate bit by bit.
Furthermore, as automation
products have matured they have become
highly
adaptable to your business. Most service providers offer solutions that integrate to your existing systems.
So you don't necessarily
need to throw out the old for the new. You can keep what already works
and enhance it.
Any task that is repeated on a regular basis can be automated. Automation saves you time because routine tasks that usually take hours to do, can be done in minutes. Automation isn't just about saving costs on salaries, it helps you complete tasks quicker, with less mistakes. Slower turnaround times and more mistakes means less revenue. If you can
run your processes
quicker and better this will lead to more satisfied customers and

perhaps,
e
ventually new customers or
more business from existing customers.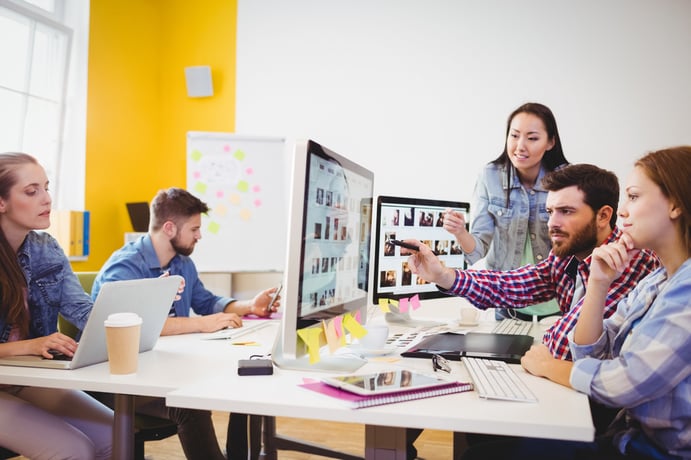 Automating tasks means you don't have to hire more people to get more done. Automation helps you do more with less. Hiring more staff is costly and not scalable. Here's just a few of the human resource costs to consider when hiring a new employee:
Salaries and inflation
Onboarding and training
Workers compensation insurance
Payroll taxes
Leave and sick leave
These are just a few of the reasons that making a compelling case for automation solutions. In fact you can't afford not to automate because
your competitors are already doing it and you cannot risk being left
behind.
Automation loves the jobs you hate
When you automate business processes, you simplify them because you eliminate unnecessary tasks that have no value. Streamlining processes means freeing up your employees to focus on other activities that they enjoy. Let the machines take care of dull and boring tasks so that your employees can pursue tasks that use their talent, skills and interests. Your employees can focus their creativity on doing things that they love. You'll find that these are often tasks that machines can't do. This ultimately
leads to more satisfied employees, improved morale and better employee engagement. And we all know that happy staff equals happy customers.
Because automation saves so much time, it has the ability to create shorter work weeks. Studies have shown that reducing the working week has mental health benefits, improved quality of life, even, in some cases, improved productivity. This improved work-life balance is key to
improving employee experience and engagement.
Automation is good for your business and good for your team. If you're not convinced by now then
talk to us
so we can show you just how simple and cost effective automating your business processes can be.
Get Your Free Quote Today
Turn your everyday, complex processes into streamlined, easy-to-use workflows so that your team can focus on doing what they love.